News for Bytown Touch Football League
2018 Fall Registration !!!!
Posted Fri Aug 03, 2018 - 08:41 PM
Posted Thu Apr 19, 2018 - 01:08 PM
Congratulations to the Immortals!!! Champions of the first BTFL Indoor League
Thanks to everyone who participated, hope to see you all next winter!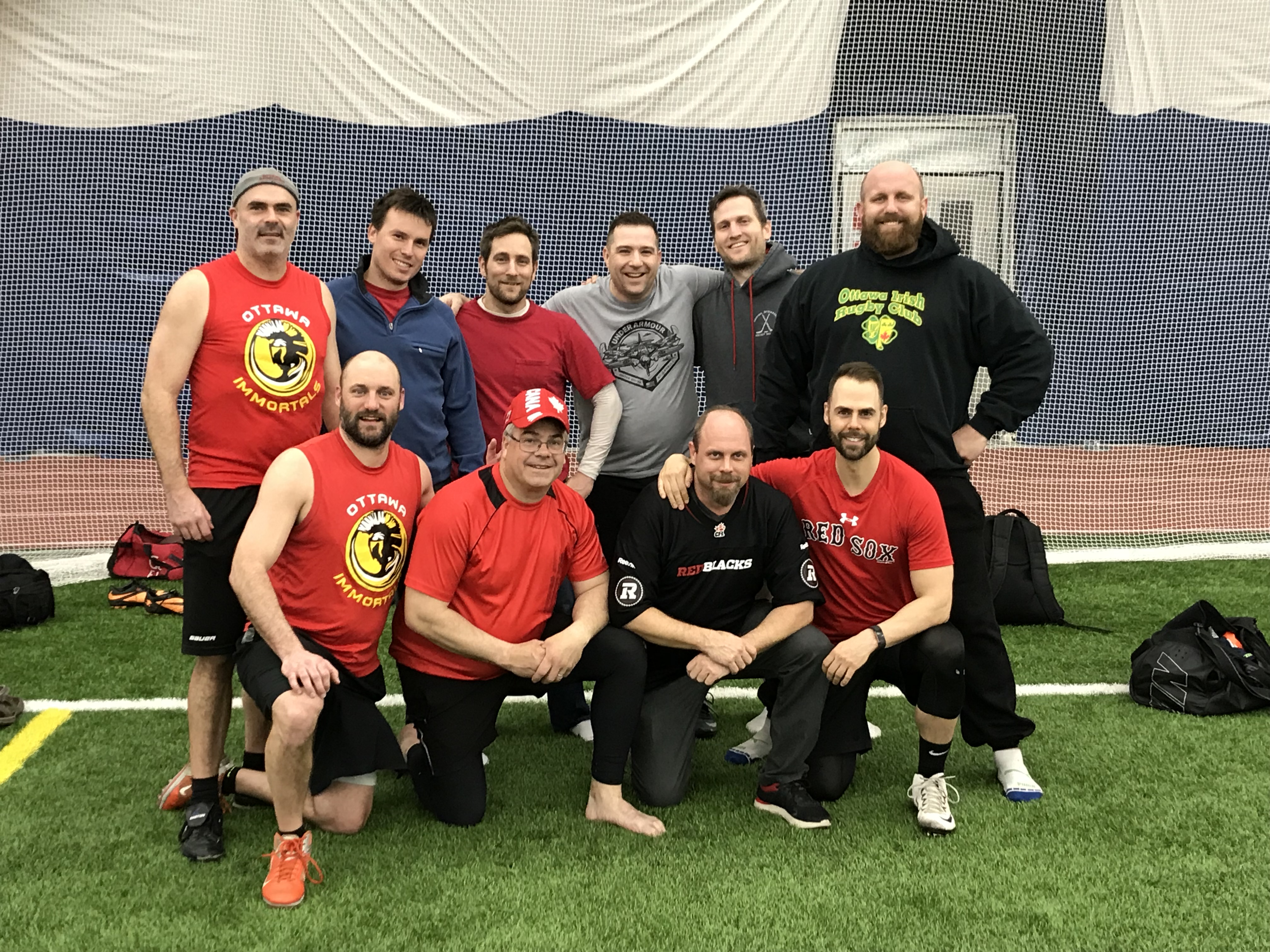 Posted Thu Mar 01, 2018 - 10:07 AM
On March 31st, I will be hosting a Curling Bonspiel with all proceeds going to the Dementia Society of Ottawa. You can register as a player, a team or a donor. Please visit https://goo.gl/u7D2Yn for all the details.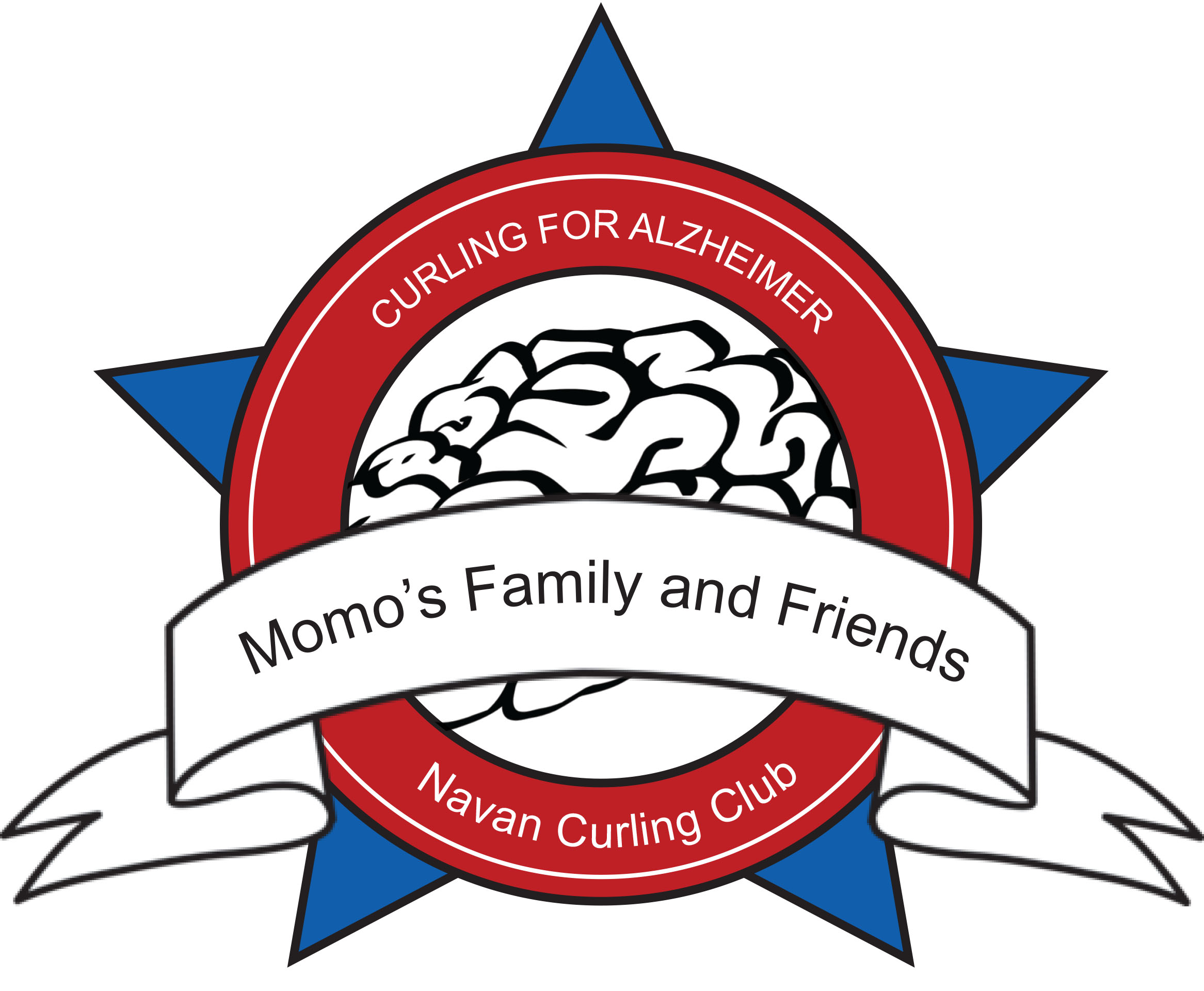 2017 Bytown Bowl Champions
Posted Mon Nov 20, 2017 - 10:44 AM
Congratulations to the Roughriders!!!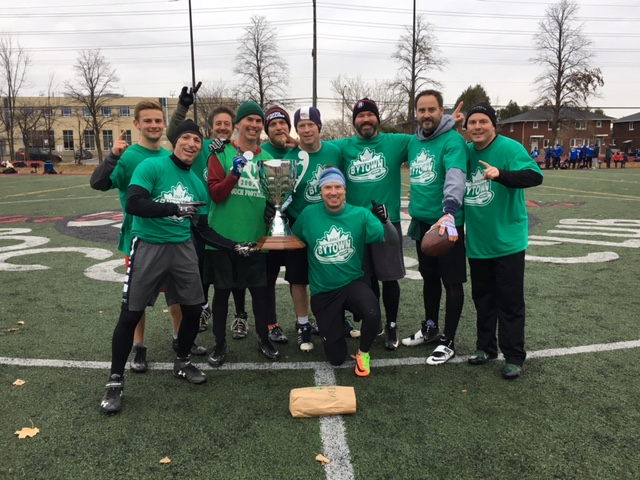 SATURDAY SNOW FOOTBALL!!!
Posted Tue Feb 21, 2017 - 08:56 AM
FREE FOOTBALL!!!!
http://btfl.ca/menu/winter-saturday-ball
HEY GUYS, WE PLAY FOOTBALL EVERY SATURDAY IN THE SNOW, FIRST 20 GUYS ARE IN... see rules below...
If you want to play, Please sign up here http://doodle.com/poll/6utyu8xvnqat3iun
Rules:
- 2 captains of equal calibre pick teams.
- First pick gets 1 player then each captain gets 2 players at a time after first pick.
- Field size will be determined by number of players attending
- 4-5 downs to the field (amount of players dictates)
- 5 steamboats ball is dead
- No center QB just starts with ball
- There was chatter about a rusher who just counts steamboats but at 5 can go in then and only then could qb run. We can chat more about that.
- No kick offs
- Punts have to be declared
- Teams start with the ball on goal line if they get scored on
This is a friendly gathering. Anything even close goes to the offence. Players deal with their own penalties. This is to get out of the house for a couple of hours and run around and have some fun