News for Bytown Touch Football League
Posted Tue Oct 01, 2013 - 10:24 AM
Week 4 winner is Armand Côté
Congrats!!!
Posted Tue Oct 01, 2013 - 10:18 AM
Please note the postponed game between the Lions and the Roughriders will be completed on Oct 19th
Posted Tue Sep 24, 2013 - 10:08 AM
Congratulations to Paul MacDonald for winning the first Zola's weekly award!
Paul will receive a $40 gift certificate!
Posted Sun Feb 10, 2013 - 08:41 AM
Thank you to all participants in this year's Blizzard Bowl. Hope everyone had a blast!!!
Congratulations to the Misfits, the 2013 Blizzard Bowl Champs!
On their behalf, a 300$ cheque will be donated to 3rd and One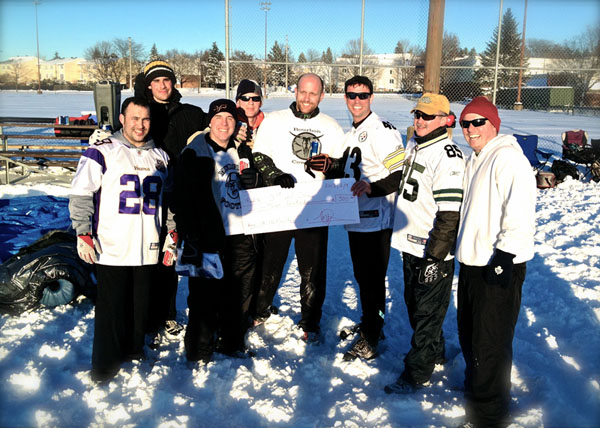 Posted Mon Nov 26, 2012 - 05:49 AM
Welcome to the new BTFL web site. Please Vote for 2013 Rule changes